City Operations Centre Construction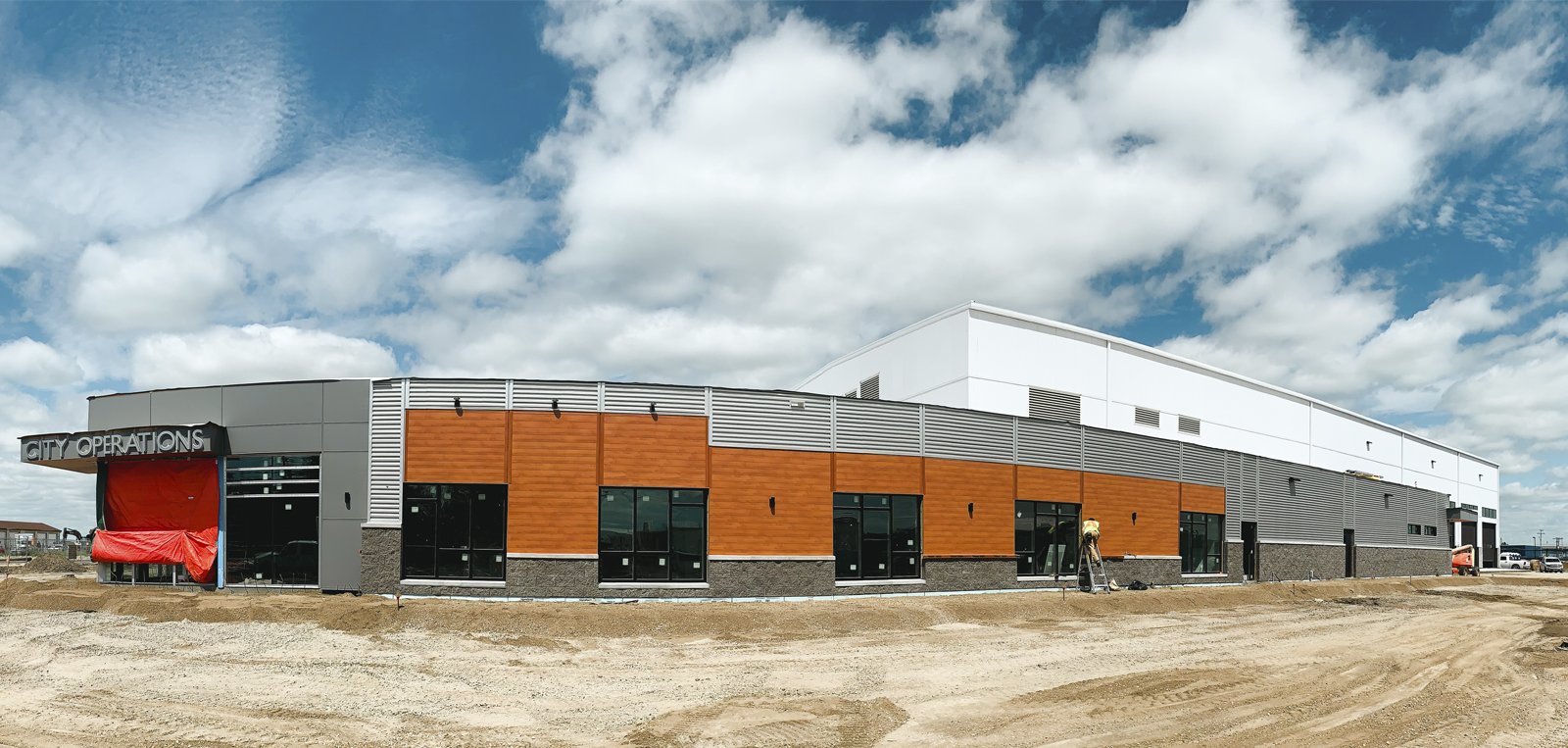 The City of Yorkton will be combining the six existing Public Works and Parks sites spread across the City into two:
A main operations building
A fleet storage building
Plus fencing around the stockpile site
Start date: May 10, 2020
Estimated close date: September, 2021
Construction Progress
Construction of the new City Operations Centre on York Road is coming along well and is on schedule. The majority of work will be completed this summer and a gradual move in of departments, staff and equipment is expected this Fall. The new shop/maintenance area will now have the ability to service our larger equipment inside, and that is one of the big advantages of the new facility. As equipment increases in size and complexity, many of the new equipment pieces were too large to fit into the old facilities for maintenance.
The new facilities will house both the Public Works and Parks Departments staff and all major equipment, consolidating a number of old sites scattered throughout the City. The new facility is scheduled to open in late 2021.
Photo Gallery: City Operations Centre Construction will appear here on the public site.