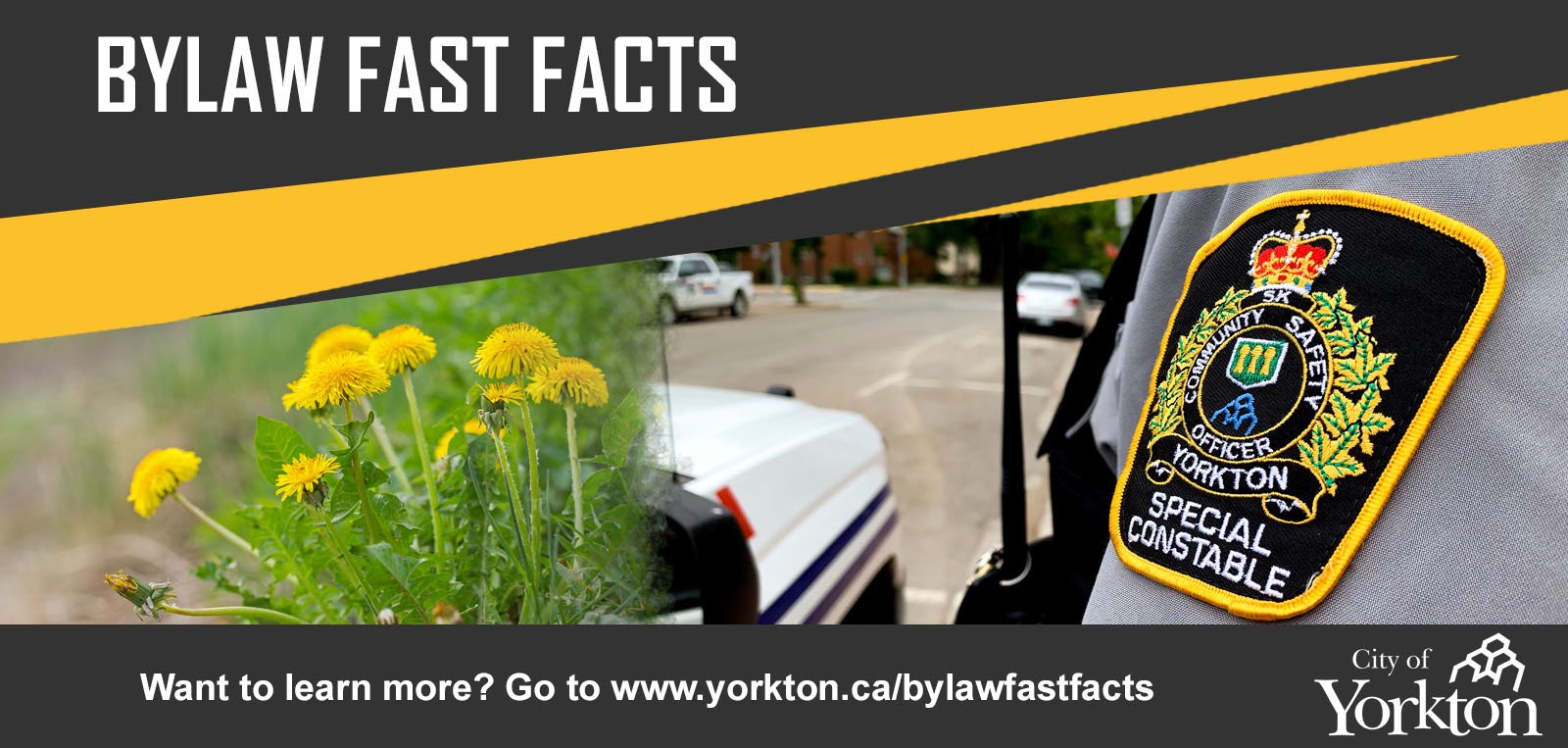 Dandelions, identified by their bright yellow blooms and fluffy seedheads, are a well-known plant in Yorkton.
We do not have a bylaw regulating dandelion growth. The City tries to control dandelions on our property by using an integrated pest management program that consists mainly of cutting, with aeration and fertilization for sport fields and spraying in some locations.
Dandelions on your property
Yorkton bylaws do not prohibit dandelions on private property. However, no owner or occupant of residential property shall allow their yard to be overgrown with grass and weeds.
Some people prefer to keep their lawns dandelion-free. Techniques to do that without using herbicides include:
Pull broadleaf weeds out by their roots, especially before they go to seed.
Keep your grass at least 3 inches long so it shades its own roots from the sun, chokes out unwanted plants and holds moisture better.
Practice good turf management to keep your grass healthy.