Earth Day Event Recap and Recycling Program Overview

A recycling awareness campaign was organized by RecyclAbility Enterprises in honor of Earth Day on April 22.
"Invest In Our Planet" was the theme of the campaign initiated by RecyclAbility Enterprises. It was a recycling awareness event to celebrate Earth Day. Touring the recycling operation aims to show how the community of Yorkton successfully processed recyclable materials in the recycling facility.
The campaign was initiated to foster sustainable and clean surroundings with the help of recycling and follow a strategic approach to maintaining environmental health.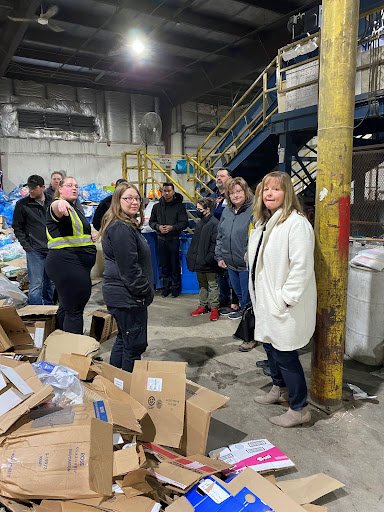 In this noble cause, people got to know how little steps of recycling make a big win. The businesses and community members were invited to join the Ride & Recycle event in the transit buses and become a part of the team to pay some gratitude towards Earth on this special day.
SaskAbilities operates the City Transit Services in partnership with the City of Yorkton as they own the buses. People who participated in the event learned about how to process the waste and got some valuable tips on how to do recycling appropriately. Here's a quick view of the program.
RecyclAbility Enterprises and the City of Yorkton started a partnership with the Prairie Harvest Employment Program (PHEP) to operate innovative recycling programs. The City of Yorkton plays a significant role in operating a cost-effective residential recycling program. At the same time, the city is helping partners to meet social goals and other sustainable initiatives.
While PHEP completed its target of collecting plastic bags and recyclable material and putting them into trailers and trucks, RecyclAbility Enterprises managed the overall recycling process.
The program was a great initiative for the wellness of mother Earth, and recycling plays a major contribution to building a sustainable environment.
Follow RecyclAbility Enterprises to stay updated with the nitty-gritty of recycling.