Let Yorkton Shine Holiday Contest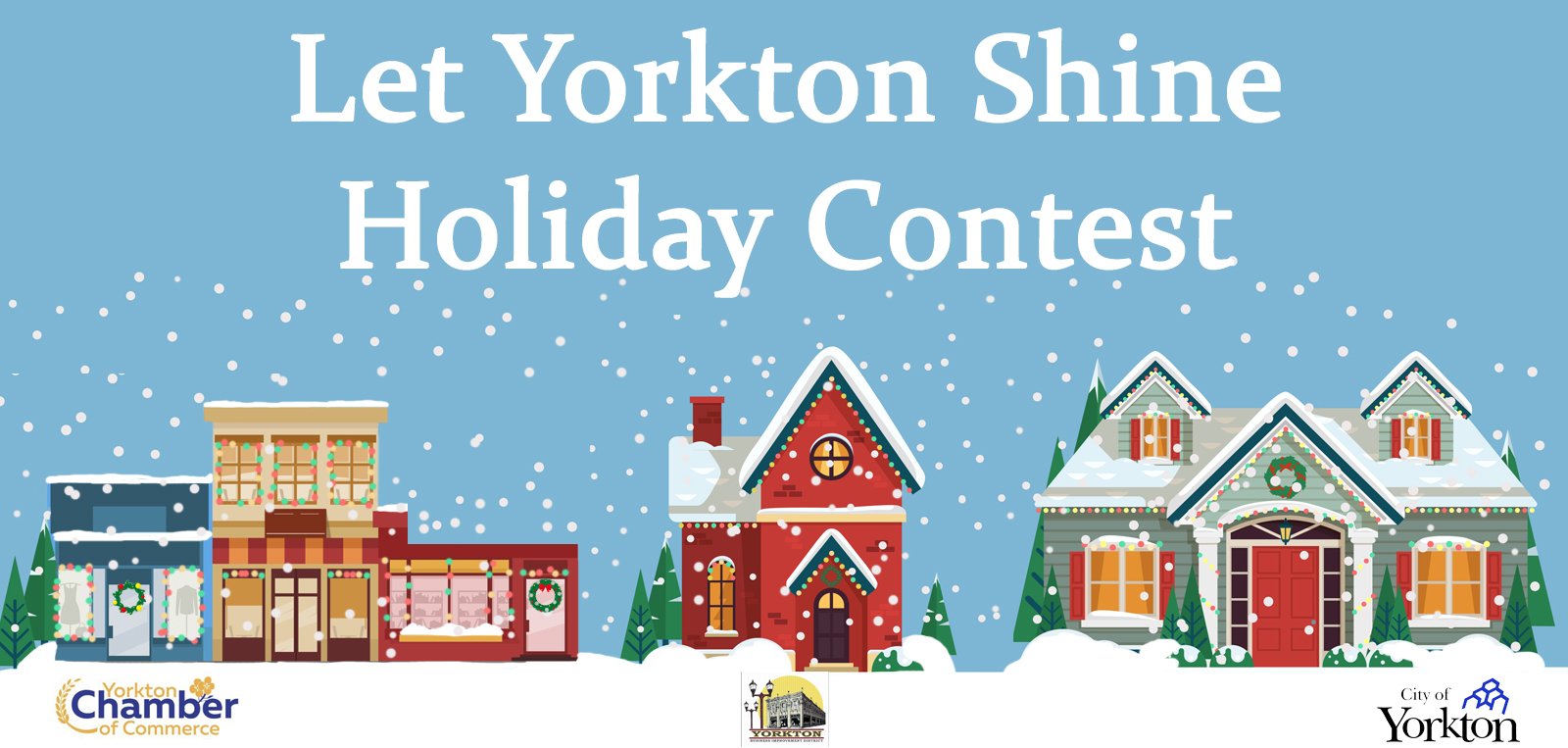 The City of Yorkton, in collaboration with the Yorkton Business Improvement District and the Yorkton Chamber of Commerce, present to you the Let Yorkton Shine Holiday Contest.
Let's bring some joy to the community. Make Yorkton shine with some holiday sparkle by decking out the outside of your home or business storefront and enter for a chance to win some great prizes.
Prizes will be awarded to the following categories:
Most Creative Use of Lights
Best Themed Yard
Public's Choice (Individuals will have a chance to "vote" by liking their favourite decked out house on the City of Yorkton Facebook page from December 17 to 20, 2021)
Business Random Draw
Enter into the contest starting Friday, November 26!
Entry deadline is December 17, 2021 at 12 p.m.
All valid entries will be showcased on an inclusive map, which will be updated once a week until the contest ends, so everyone can participate! You can download the map, grab a hot chocolate, jump into the car and go for a tour of Yorkton's lights!
Stay tuned winners will be announced on December 22, 2021. Subscribe to this page or follow us on Facebook or Instagram to stay up-to-date.
Terms and Conditions
Participants will follow any COVID-19 guidelines or recommendations set up by the province of Saskatchewan while decorating their home.
Only homes/businesses within the City of Yorkton limits are eligible.
Only one photo per entry will be permitted.
Any inappropriate photos will result in disqualification.
Participants agree that their submitted photo may be used in this promotion and/or future events by the City of Yorkton, Yorkton Business Improvement District or the Yorkton Chamber of Commerce.
Free to enter and participate.
Entries will only be accepted until 11:59 a.m. on Friday, December 17, 2021.
Only one entry per household/business will be permitted.
Entry must be made by the property/business owner, manager or include the property/business owner's permission.
Only exterior lights and/or decorations that are visible from the roadway will be considered. Except for businesses who may include holiday lights and/or decoration store displays.
All valid entries' addresses and/or business names will be placed on an inclusive map that will be shared with the public.
Decorations should not cover/interfere with any fire safety equipment or sidewalks/walkways.
If able, decorations must be lit at night during the competition (until 9 p.m.) so they can be easily seen by residents.
One of the contest categories will be by a public vote. All submitted photos will be placed on the City of Yorkton's Facebook page to allow individuals to vote by liking their favourite photo.
Public voting will open at 5:00 p.m. on Friday, December 17 and will close on Monday, December 20 at 11:59 p.m.
Contest winners will be notified on Wednesday, December 22, 2021, via email. Prizes must be picked up at Yorkton City Hall.