Economic Development
The Economic Development Office (EDO) provides information and services to help your business grow and prosper in Yorkton. Let us be your first point of contact for investment and business development.
Economic Highlights
Build, Invest and Grow
Our active, affordable, safe and volunteer-oriented community is a place where people want to invest and do business as well as call home.
Economic Highlights
Strategic Location and Infrastructure
Yorkton is located along the Trans-Canada Yellowhead Highway #16 in East Central Saskatchewan, between Saskatoon and Winnipeg.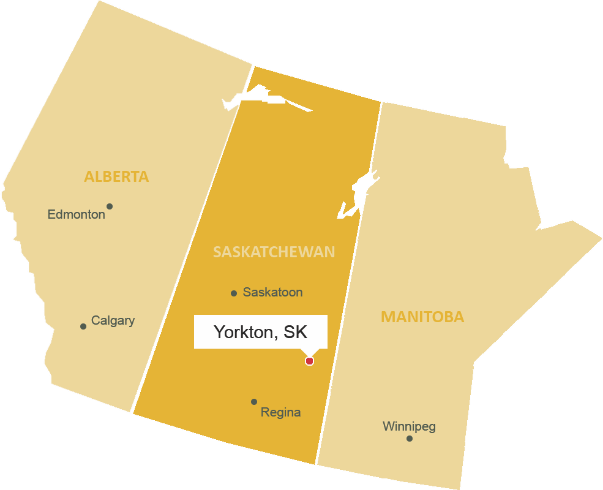 Start a Business
Want to start a business in Yorkton but not sure how to start? We have compiled a step-by-step guide to assist you.
Industries
Yorkton's diverse local economy is supported by vibrant business and industry sectors. With a strong balanced mix of manufacturing, commercial, industrial and Agricultural operations.

About Us
The City of Yorkton values our business sector as the key to a vibrant, diverse and healthy community. Our Economic Development Office aims to strengthen Yorkton's economy.

Community Profile
Yorkton is one of the fastest growing cities in Saskatchewan. We offer resources and opportunities for individuals, families and businesses to grow and succeed. View our Community Profile to learn more.