Posted on Wednesday, December 22, 2021 08:40 AM

The City of Yorkton's facilities will have reduced hours over the holiday season. Please check the schedule below for holiday hours.
City Hall
Thursday, December 23, 2021 - 8:00 a.m. - 12:00 p.m. (noon)
Friday, December 24, 2021 - Closed
Saturday, December 25, 2021 - Closed
Sunday, December 26, 2021 - Closed
Monday, December 27, 2021 - Closed
Tuesday, December 28, 2021 - 8:00 a.m. - 4:00 p.m.
Wednesday, December 29, 2021 - 8:00 a.m. - 4:00 p.m.
Thursday, December 30, 2021 - 8:00...

Posted on Tuesday, December 21, 2021 10:31 AM
2021 marks the fourth annual Civic Recognition Awards. The awards recognize recipients in three categories, ('Adult,' 'Youth' and 'Group"), who have given selfless support, and made contributions for the betterment of the City of Yorkton.
This year, there were unfortunately no Youth Category submissions. Therefore the Committee opted to select an additional recipient from the "Group" Category.
Adult Civic Recognition Category Winner
Dave Blommaert is the 2021 Adult Civic Recognition...

Posted on Monday, December 20, 2021 11:26 AM

This holiday season the City of Yorkton is encouraging residents to practice proper waste disposal. Many items that end up in our landfill during the holiday season can actually be recycled, reducing the amount of unnecessary waste that goes into the landfill each year.
Holiday items that can be recycled
Wrapping Paper: If you can rip it, you can recycle it. No need to remove tape and staples, but it helps if you do.
100% cardboard gift boxes, gift cards and paper packaging....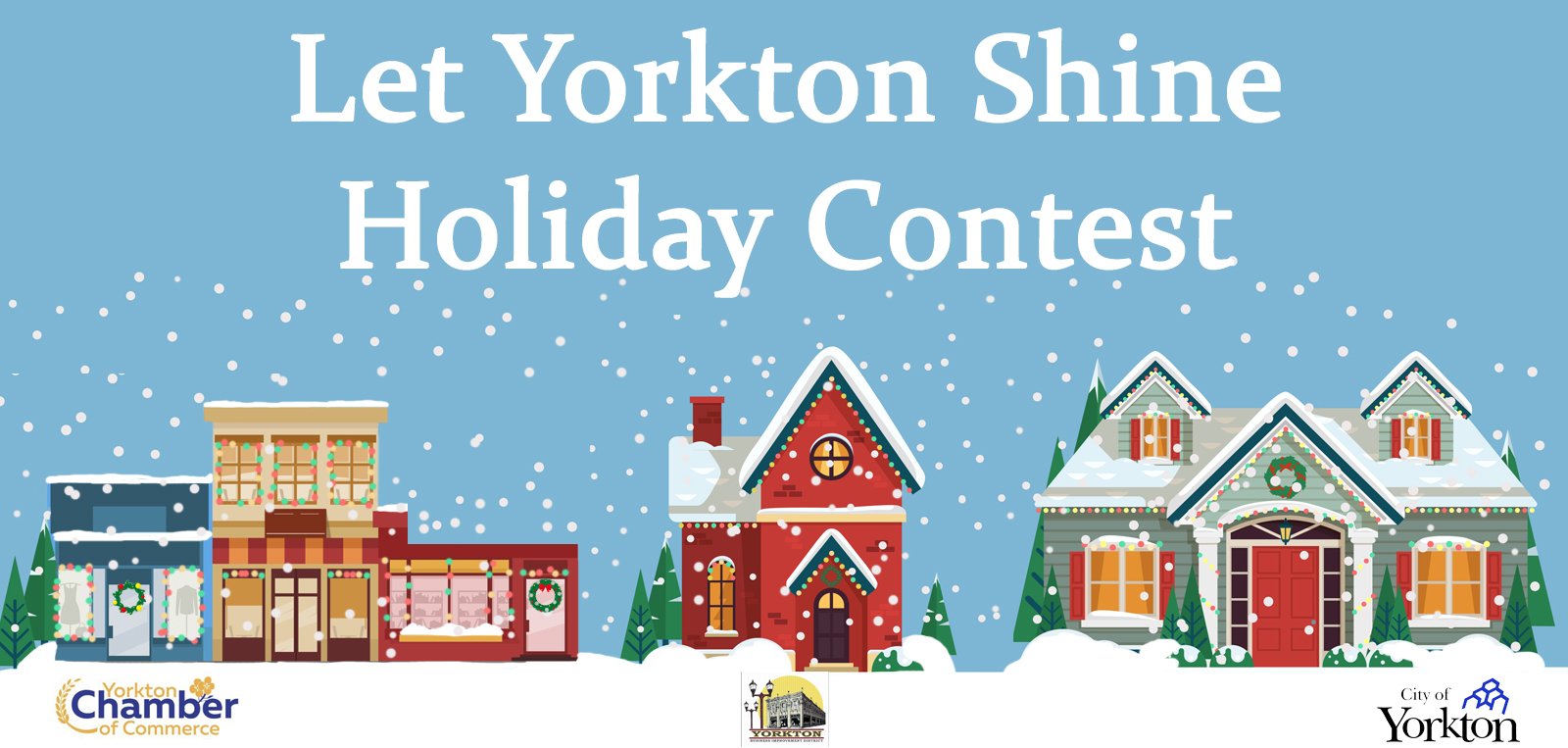 Posted on Friday, December 17, 2021 02:55 PM
Thank you for participating in the Let Yorkton Shine Holiday Contest.
Here are your category winners:

1. Most Creative Use of Lights: 48 Gladstone Avenue North
2. Best Themed Yard: 63 McNeil Crescent
3. Public's Choice: 244 Morrison Drive
4. Business Category: Frameworks Yorkton and Studio Ro

Yorkton Shines Tour Map
You can download the map, grab a hot chocolate, jump into the car and go for a tour of Yorkton's lights!
Yorkton Shines Tour Map
The City of Yorkton, in collaboration with the Yorkton Business...

Posted on Monday, December 13, 2021 03:57 PM
Description: Brick Mill Building located on Block 13, Plan 7023 Parcel 146333279
Civic Address: 120 Livingstone Avenue, Yorkton, Saskatchewan
Proposed Use: Municipal Heritage Property
The City intends to sell the Brick Mill building located at 120 Livingstone Avenue to the local non-profit incorporated Yorkton Brick Mill Heritage Society for under fair market value and without public offering. The Brick Mill is Designated Municipal Heritage Property and the intent is to continue on with preservation...