Budgets and Financial Reports
To provide accountability and transparency to our residents and taxpayers, the City of Yorkton prepares financial reports throughout the year.
Budget
Approved annually, the budget showcases how the City plans and funds its operations, taking into account community needs, infrastructure requirements and long-term strategic plans.
View our 2020 Budget, which includes Council's approval of a 2.9% budget increase at the December 16, 2019 Council meeting.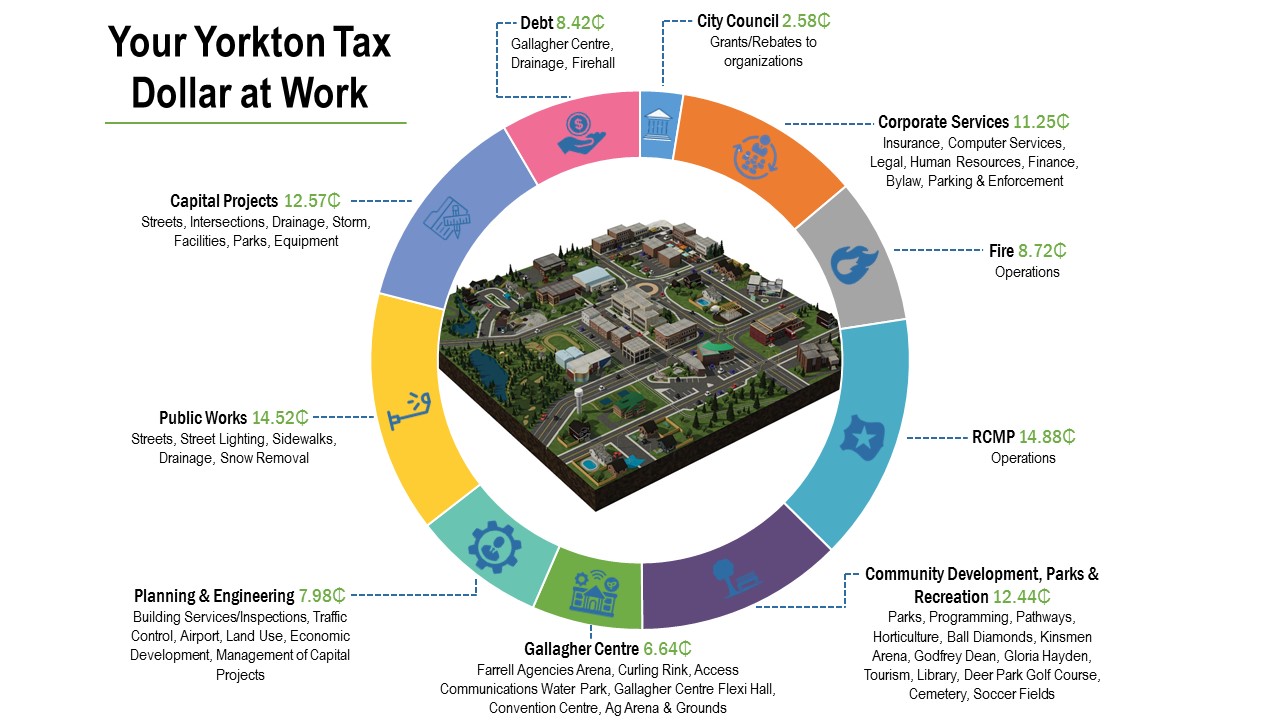 Get involved
Your voice is important, should you have any comments or questions we welcome your budget feedback.
Curious how the budget process works?
Financial statements
Each year, our financial statements are audited by an independent accounting firm. These statements are prepared in accordance with Canadian Public Sector Accounting Standards and show our operational performance and financial position. The City's fiscal year end is December 31.
View our 2019 Audited Financial Statements.
Public accounts
To operate the City, we must pay for wages, supplies, and contracted services. Every year we report all council remuneration, salaries, grants, and payments to suppliers in excess of $50,000. This report is available at City Hall for a fee of $10.00 per copy.