Budgets and Financial Reports
To provide accountability and transparency to our residents and taxpayers, the City of Yorkton prepares financial reports throughout the year.
Budget
The budget is the City's plan for the year (January - December) expressed in dollars. Service delivery is decided based on public feedback, input from administration, needs of the community, the City's strategic plans and Council priorities. Each year, City Council approves the budget made up of two parts:
Operating Budget
This provides for the many services for Yorkton residents including: Fire, Police, Community Development, Parks and Recreation, The Gallagher Centre, Engineering, Planning, Public Works, Landfill, Garbage and Waterworks.
Funding is primarily from property taxes and user fees, including utility charges.
Capital Budget
This provides for replacing, maintaining and building new assets and infrastructure, including: facilities, roads, drainage, outdoor facilities, pathways, the airport, transit buses, fleet vehicles and equipment, etc.
Funding is from property taxes, reserves, grants, debt, and land development charges.
Budget 2022
View our 2022 Budget Package, which includes the 2022/2023 Capital Budget. Council approved a 4.86% budget increase at the February 14, 2022 Council meeting. This includes an increase in the RCMP Contract (2.36%), decrease in municipal revenue sharing grant (0.50%), general operations (1%), and capital (1%).
While the budget has been approved for the year, the City always welcomes public feedback to incorporate into our future planning. Our budget review form is available throughout the year.
For more information on the budget process, history of budget increases, goals and steps for the future, view our 2022 Budget Plan which was presented to Council on November 15, 2021.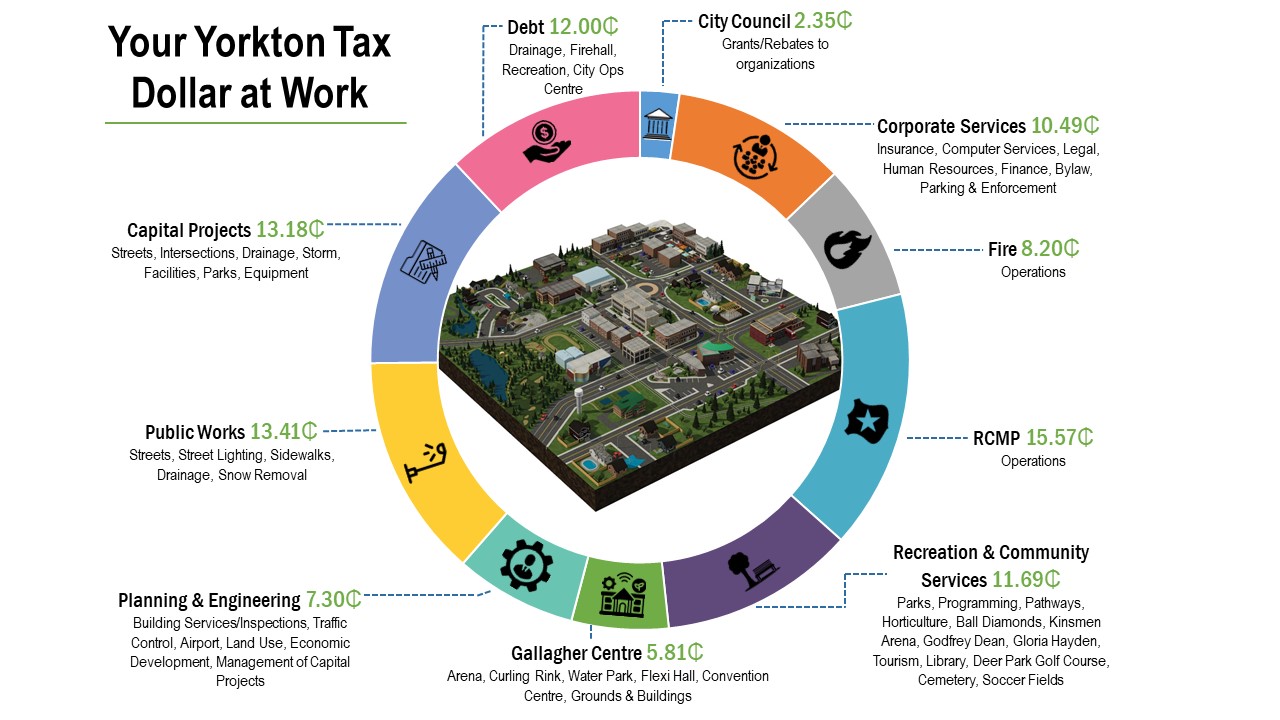 Curious how the budget process works?
Financial statements
Each year, our financial statements are audited by an independent accounting firm. These statements are prepared in accordance with Canadian Public Sector Accounting Standards and show our operational performance and financial position. The City's fiscal year end is December 31.
View our 2021 Audited Financial Statements.

Public accounts
To operate the City, we must pay for wages, supplies, and contracted services. Every year we report all council remuneration, salaries, grants, and payments to suppliers in excess of $50,000.
View our 2021 Public Accounts. A physical copy can also be purchased at City Hall for $10.00 per copy.