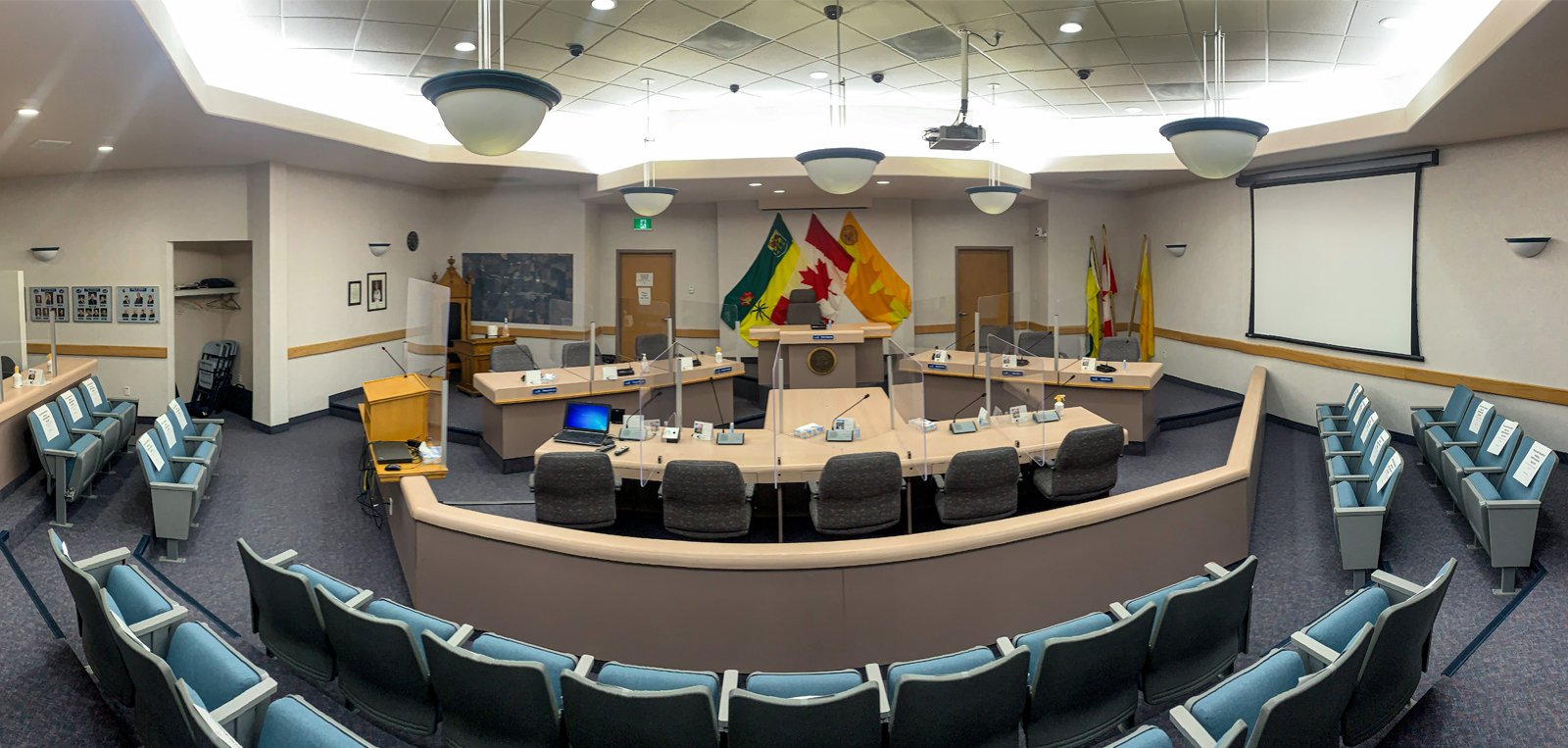 Posted on Tuesday, June 08, 2021 09:16 AM
Yorkton City Council set commercial and residential tax rates for 2021 at their regular council meeting June 7.
Every four years, the Saskatchewan Assessment Management Agency (SAMA), does a revaluation of all properties across the province, and sets the new assessed value for properties in that year. These are the notices that all property owners in the province would have received earlier this year.
"Property revaluations can have a significant effect on how much tax a property owner...

Posted on Monday, May 31, 2021 09:33 AM
Emergency tree dump sites are no longer accepting trees/branches, please take your branches to the City Landfill.
Once residential branches have been picked up from the boulevards, any further branches must be taken to the City Landfill.
The City Landfill is open 8 a.m. to 6 p.m. Monday through Saturday.
Broken trees and branches that are on your property are your responsibility to clean up.
Any City owned trees with broken branches will be cleaned up by our Parks and Public Works departments.

Posted on Friday, May 28, 2021 08:53 AM
The annual roadway crack sealing program is scheduled to start Monday, May 31, and will continue throughout the summer. City crews will start on the west side of Yorkton and work their way east.
Crack sealing involves spreading gravel then oil over asphalt road surfaces. This process prevents water intrusion leading to potholes, and greatly improves the lifetime of asphalt road surfaces.
The following locations will be receiving crack sealing this summer:
Tupper Avenue - Cameron Street...

Posted on Wednesday, May 26, 2021 01:59 PM

The eighth annual Yorkton Bicycle Rodeo will teach basic bike safety skills to 458 grade three and four students this year, covering all eight Yorkton elementary schools.
The program is a continuation of Bicycle Safety Week and was kicked off at Yorkdale Elementary school today. The program runs until June 2, with bike rodeos at each of the remaining seven elementary schools in the city.
"We're proud to again be part of this program, and to assist our local RCMP members...

Posted on Friday, May 14, 2021 02:45 PM
Mayor Mitch Hippsley and City Councillors, golfers, and several City of Yorkton staff gathered today at the Deer Park Golf Course to celebrate its Centennial year. The celebration included an unveiling of a historical sign describing the history of Deer Park. COVID-19 guidelines were followed for the event.
The golf course officially opened on May 24, 1921. The course started out with nine holes out of the proposed 18 and neither a clubhouse nor a pro shop had been built. A granary was later moved...