Posted on Wednesday, October 06, 2021 09:23 AM
Discretionary Use Application for Automotive Maintenance Use in C-1 City Centre Commercial Zoning District - 33 Foster Street
Legal Description: Lots 11 & 12, Blk/Par 2, Plan AO2901
Details: The applicant proposed to operate an Automotive Maintenance use at the proposed location in a C-1 City Centre Commercial zoning district by providing vehicle detailing services including cleaning vehicles and trailers before and after decaling with vehicle signage and wraps.
Automotive Maintenance uses with...

Posted on Monday, October 04, 2021 11:56 AM
Paving for the Logan Green Pathway is now complete. Installation of the solar powered lights are expected to begin within the next two weeks. The project is expected to be completed by the end of October.
The project has been accepted as part of the Investing in Canadian Infrastructure Program. The portion of the current gravel pathway being paved is roughly 2 kilometers in length. In addition, solar powered lights will be installed every 35 metres along the pathway.
Fedorowich Construction...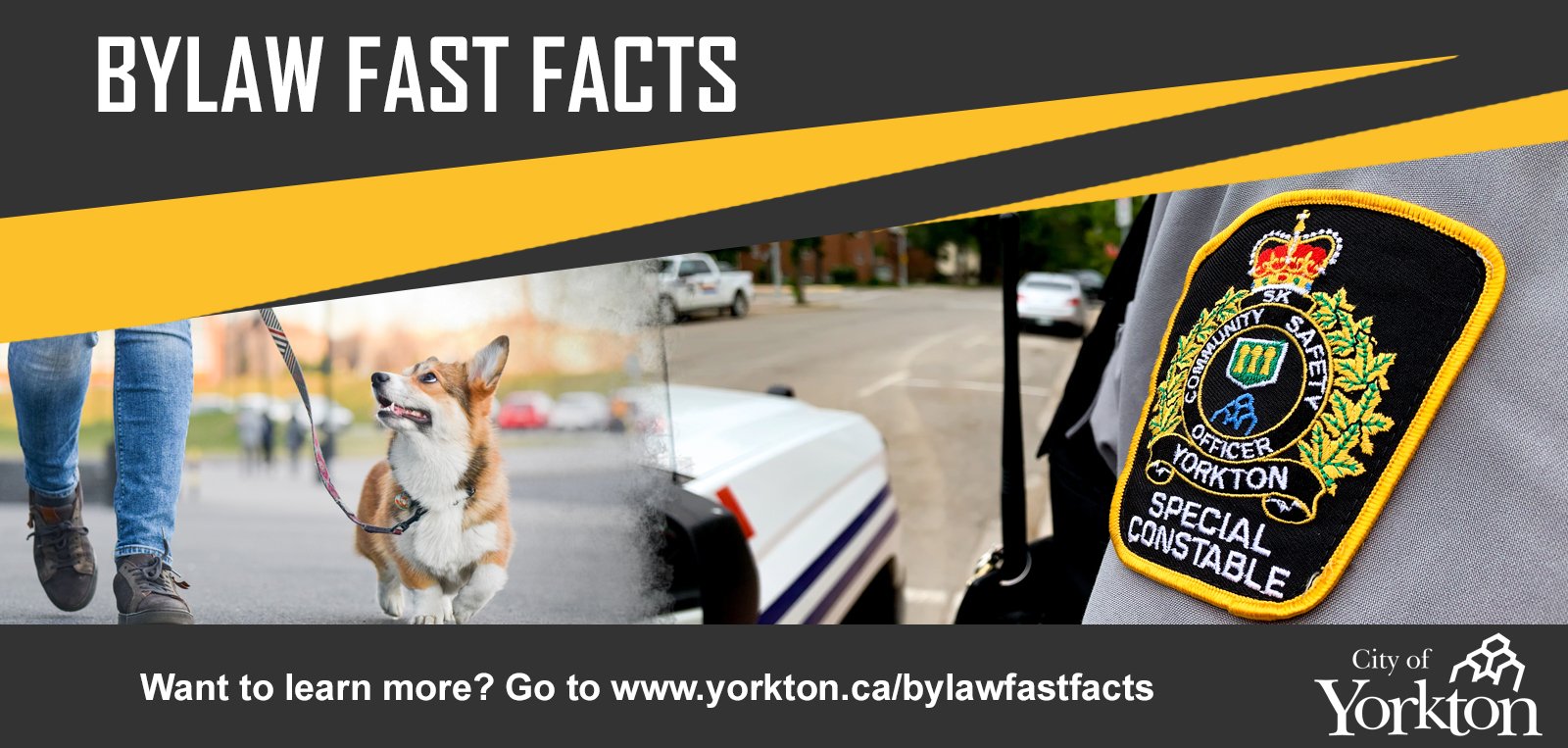 Posted on Tuesday, September 21, 2021 03:10 PM
In Yorkton, you must keep all dogs on a leash whenever they are on any property other than your own - unless you are at a designated "leash free" area.
You are responsible for making sure that your dogs do not "run at large". A dog "running at large" means that it is unleashed, off its owner's property and not under its owner's control.
We have designated Wiggly Field a "leash free" area. We encourage you to use this area whenever you want to exercise your dog off its leash.
Off leash...
Posted on Monday, September 20, 2021 01:47 PM
A mandatory masking order is now in effect for all indoor public spaces.
If you plan to attend Council meetings please remember:
A mask is required to be worn at all times
Wash your hands and/or use available hand sanitizer
Be mindful and respectful of everyone's personal space
Council Meetings are always streamed live online and broadcast on Access 7 cable.
Questions regarding Council Meetings can be directed to the City Clerk's Office.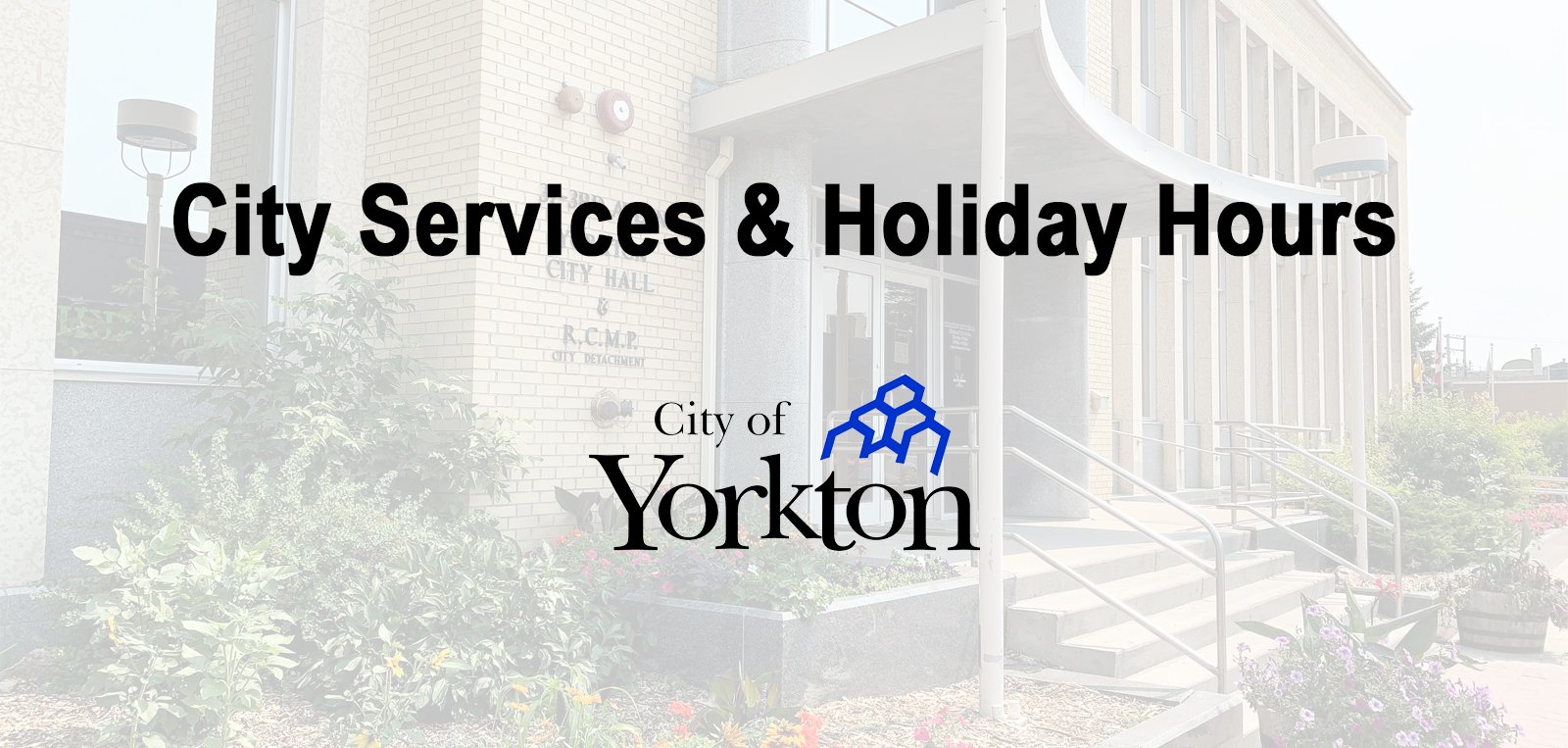 Posted on Friday, September 03, 2021 04:01 PM
City facilities will be closed on Monday, September 6. We will resume regular hours on Tuesday, September 7.
City Hall - Closed
Environmental Services - Closed
Public Works - Closed
Gallagher Centre - 12:30 - 5 p.m.
Landfill - Closed September 5 and 6
Curbside Collection - Regular pickup
For collection schedules and reminders, sign up for our Recycle Coach App!
Access Waterpark - 1 - 2:30 p.m. and 3 - 4:30 p.m.