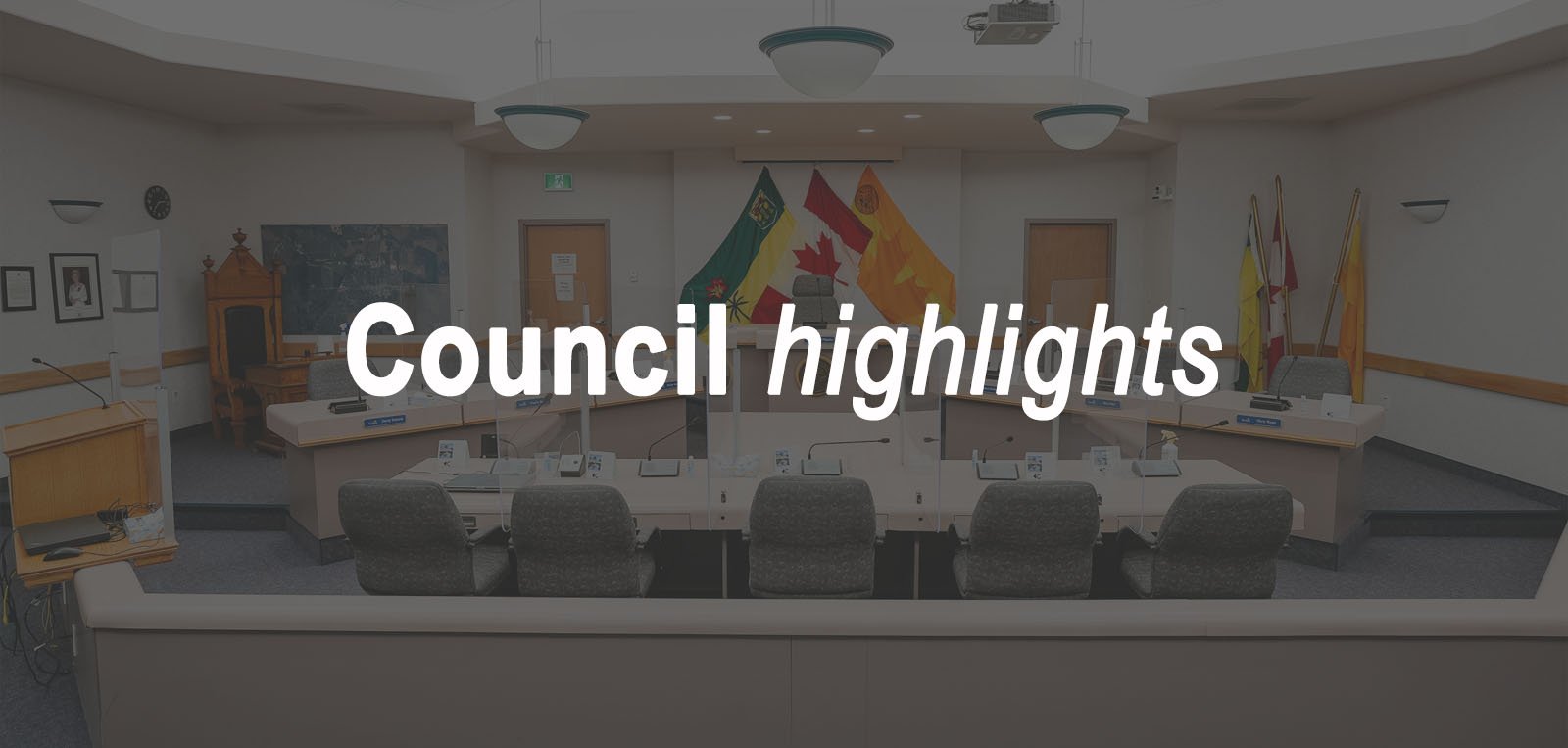 Posted on Thursday, September 02, 2021 01:58 PM
Council highlights provide a snapshot of the progress made on City programs, initiatives and Council decision making.
August 30, 2021 highlights
The Executive Director of SIGN (Society of the Involvement of Good Neighbours) presented to Council regarding what SIGN is doing in response to the Truth and Reconciliation Commission Calls to Action for Indigenous and non-Indigenous Canadians to help repair the harm caused by residential schools and move forward with reconciliation. The presentation...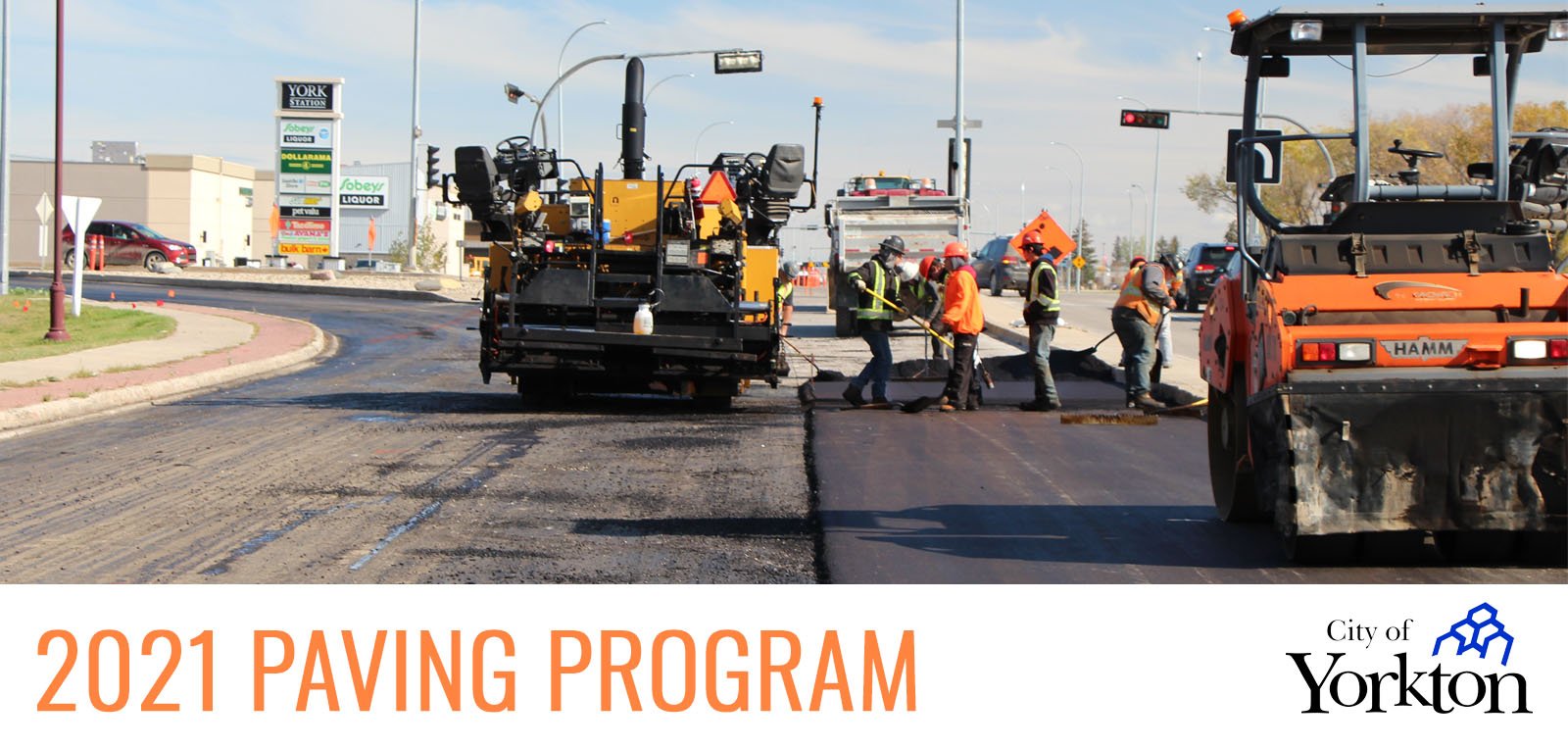 Posted on Thursday, September 02, 2021 11:53 AM
The 2021 Paving Program is now complete.
Repaving priorities are determined based on road condition. The following street segments are scheduled to be paved in 2021. Watch this page for updates on the paving schedule for July, August and September.
2021 Paving Schedule Street NameFrom StreetTo StreetDate Industrial Ave Ball Rd Ball Rd Complete Gladstone Ave N York Rd W Ball Rd Complete Victoria Ave Henderson...

Posted on Thursday, September 02, 2021 08:49 AM
Starting this fall season, new Aqua Cycle programming will be offered at the Access Communications Water Park. This programming was made possible by a monetary donation from Total Care - Nursing in the Home LTD., located in Clarenville, NFLD., which is owned and operated by Yorkton area resident Phyllis Fitzpatrick and her family.
An avid Aquacize participant, Phyllis donated over $17,000 to the City to cover the purchase cost of eight water bikes, specifically designed for Aqua Cycle programming....

Posted on Monday, August 30, 2021 08:39 AM
Effective September 1, 2021, the Community Development, Parks and Recreation Department (CDPR) will be known as Recreation and Community Services.
Darcy McLeod, Director of Recreation and Community Services said that "The timing of a name change makes sense now as we refocus on our core services. Community Service is often defined as work done by a person or group of people that benefits others. Therefore, this name better communicates the types of services we provide for, and with, our community....

Posted on Friday, August 27, 2021 08:27 AM
The Canadian National (CN) railway track at the intersection of Laurier Avenue and Independent Street will be closed to traffic beginning at 8:30 a.m. on Tuesday, August 31, 2021 for approximately 12 hours. CN Rail will be working on upgrades and repairs to the track during that time.
Detour Map
Click on the map to zoom in.