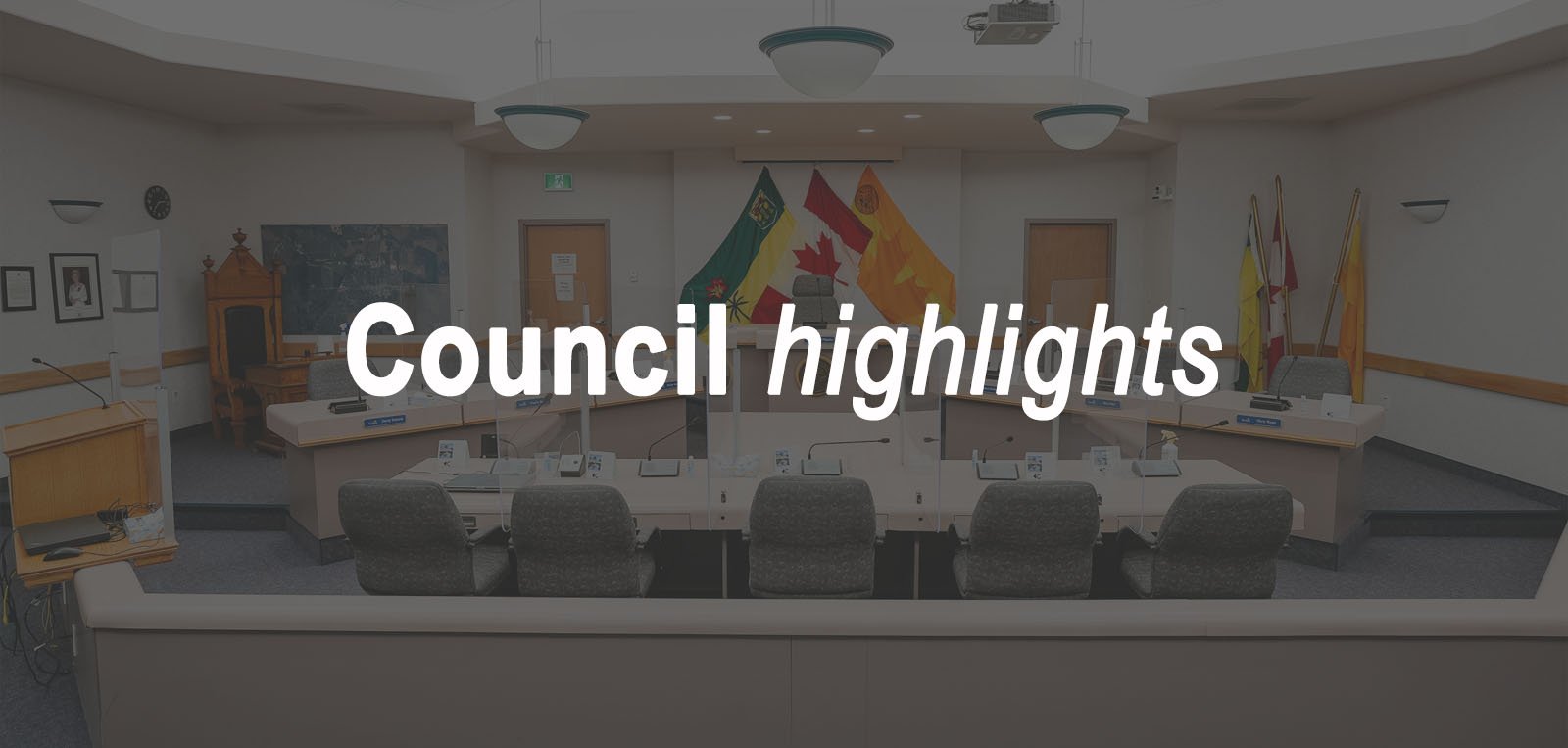 Posted on Monday, August 16, 2021 09:58 AM
Council highlights provide a snapshot of the progress made on City Programs, initiatives and on Council decision-making.
August 9, 2021 highlights
CORE Real Estate requested an exemption to the Noise Bylaw No. 21/99 for a Movie in Heritage Heights Park on August 18, 2021 from 8 – 9:30 p.m.. Yorkton Pride also had the same request for their event Drag Me Across Saskatchewan Charity Event on August 14, 2021 at the Kinsmen Arena Parking lot.Council granted both requests for exemptions to the Noise...

Posted on Tuesday, August 10, 2021 11:55 AM
Discretionary Use Application for Expansion of Existing Auto & Minor Recreation Sales & Rentals Use in C-1 City Centre Commercial Zoning District - 86 Seventh Avenue South
Legal Description: Blk/Par J, Plan CG1523, Ext 3 & Blk/Par A Plan 102141986
Details: The applicant is an existing Auto & Minor Recreation Sales & Rentals use at the proposed location in the C-1 City Centre Commercial zoning district. The applicant proposes to expand the business by utilizing a 2000 ft2 existing...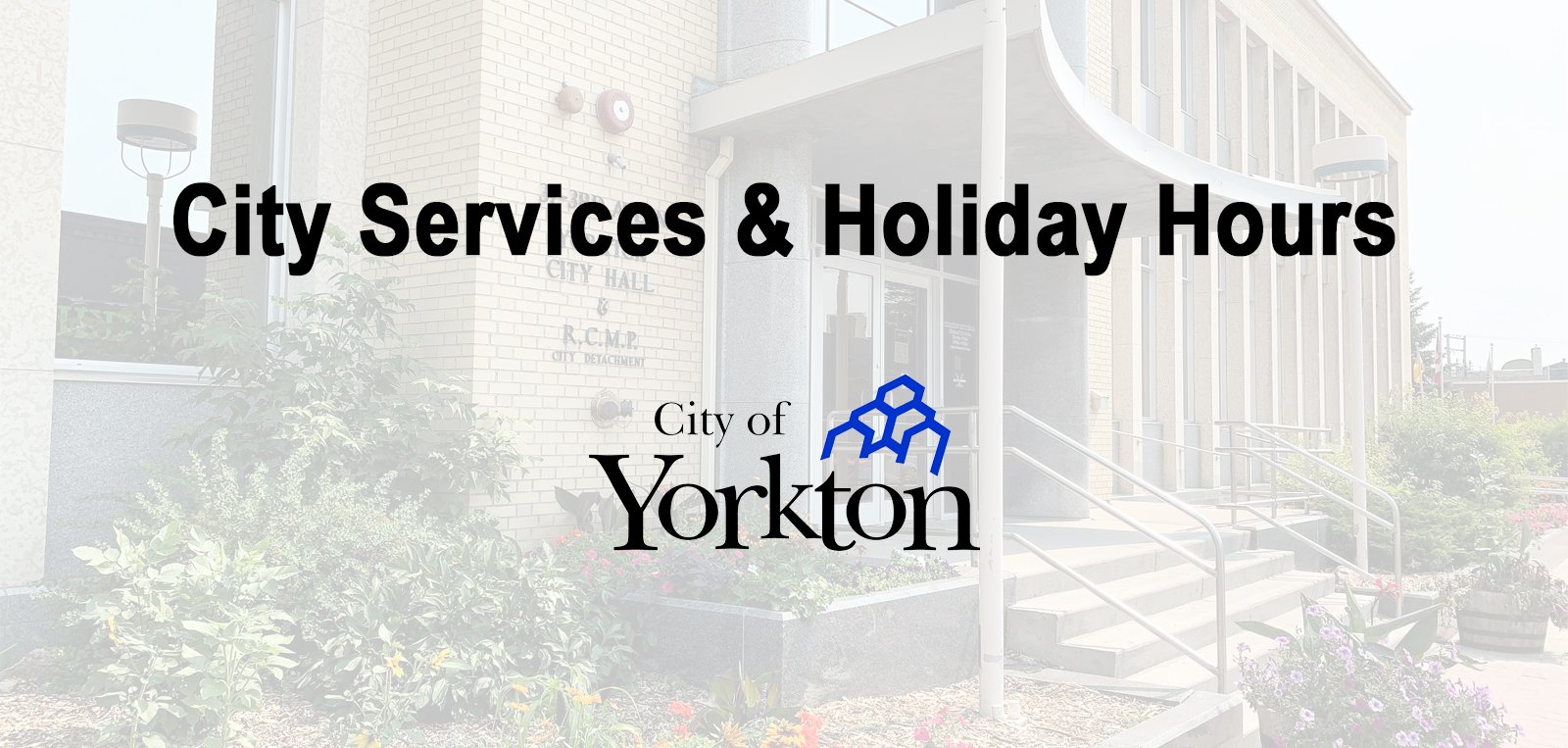 Posted on Thursday, July 29, 2021 03:15 PM
City facilities will be closed on Monday, August 2. We will resume regular hours on Tuesday, August 3.
Gallagher Centre
Waterpark public swimming: 1 p.m. - 2:30 p.m. and 3 p.m. - 4:30 p.m.
Flexi-hall: 12:45 p.m. - 5 p.m.
Waste Collections
Residential garbage pickup - no changes
Recycling - no changes
For collection schedules and reminders, sign up for our Recycle Coach App!
Landfill
The landfill will be closed on Monday, August 2.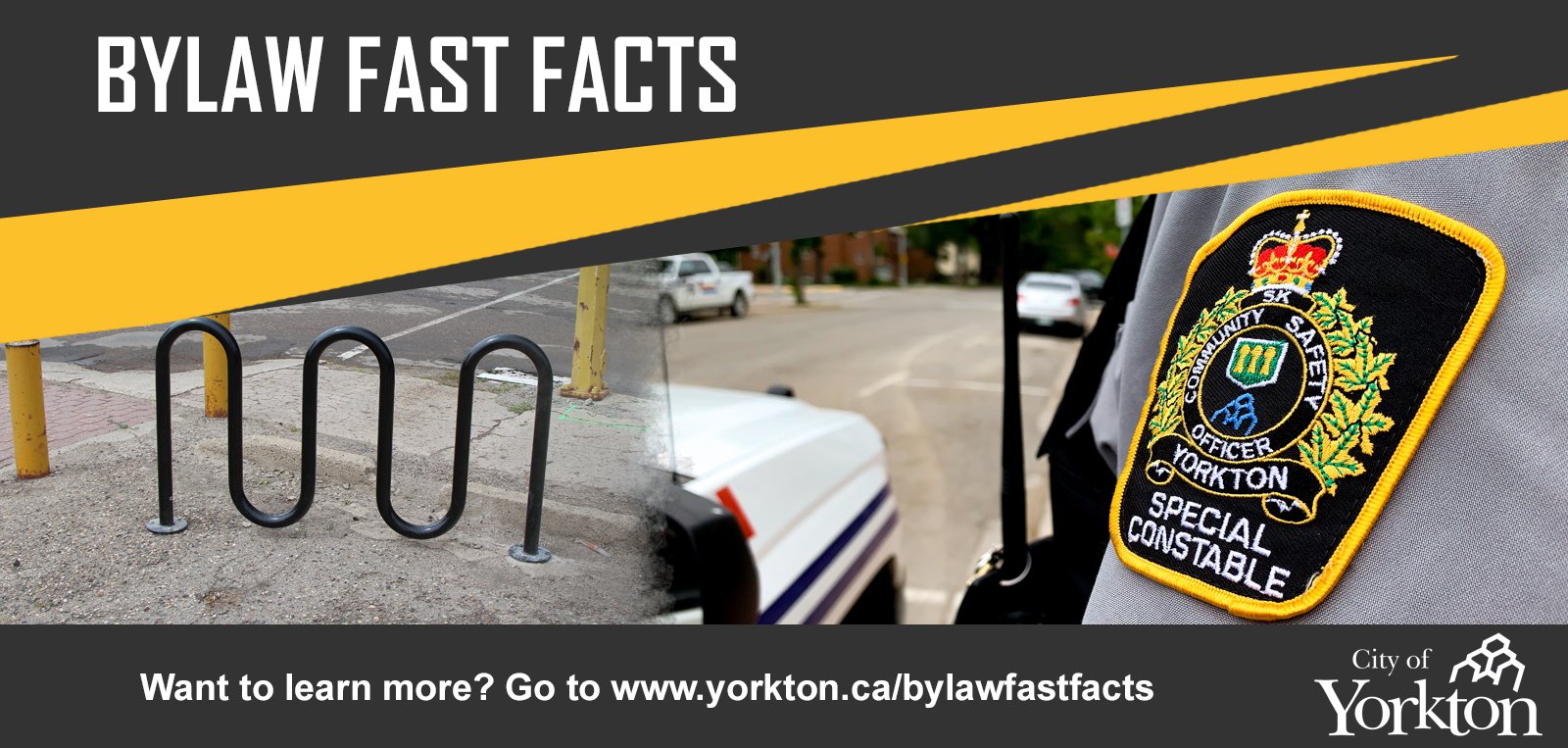 Posted on Wednesday, July 28, 2021 01:52 PM
With summer upon us, many people are taking advantage of alternative forms of transportation throughout the city. We would like to remind residents that we have bike lock stations and bike racks downtown and at City facilities such as the Gallagher Centre and Gloria Hayden Community Centre.
Downtown bike lock locations
The following locations, adjacent to Broadway, have circular D-Ring bike locks attached to old parking meter posts:
Betts Avenue - one location
First Avenue North - one location

Posted on Monday, July 19, 2021 01:45 PM
City Council Meetings - Lifting of Covid-19 Restrictions
Due to the lifting of the Provincial State of Emergency and Public Health Orders regarding COVID-19 on July 11, 2021, all City of Yorkton public meetings including Regular Council Meetings, Committee of the Whole Council Meetings, Council Committee Meetings, Town Hall Meetings, etc. may resume as normal (pre-COVID-19). The City of Yorkton is still committed to following the Government of Saskatchewan Health Guidelines. Here are a few things...