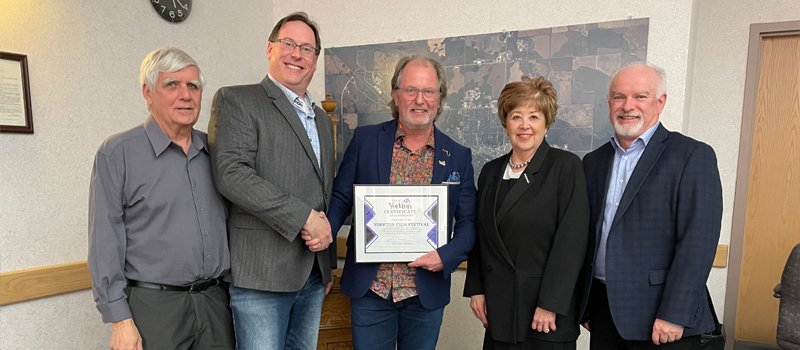 Posted on Wednesday, March 29, 2023 10:40 AM
The City of Yorkton presented the Yorkton Film Festival a Certificate of Achievement at the Regular Council Meeting on Monday, March 27, 2023.
The certificate is in recognition of the Festival's 75 anniversary in 2022, and for excellence in the arts and culture industry, recognized at the international, national, provincial, and local levels.
City Council, and Civic Recognition Awards Committee Chair Tom Seeley, presented the certificate to Festival representatives Ron Irvine, Co-Chair, Bob...
Posted on Tuesday, March 28, 2023 08:00 AM
The 2023 Appeal Process is now open to residents and businesses.
Prior to filing an appeal, we encourage you to contact the Saskatchewan Assessment Management Agency (SAMA), to discuss it with an assessor. If you still think there is an error, you can file an appeal with the Board of Revision by visiting our Appeal Process page.
Forms can be completed online, or physical copies of the form are available at City Hall.
The deadline to appeal your assessment is Friday, April 28, 2023.

Posted on Friday, March 10, 2023 11:40 AM
Canadians across the country are facing a major shift in how they recycle plastic. The Canadian government recently enacted legislation that bans single-use plastics, including grocery bags, Ziploc bags, and saran wrap. The new regulations target six categories of plastic commonly used but hard to recycle.
These six categories are: grocery bags; retail carryout bags; certain types of packaging such as pre-packaged take-out containers; food wrappers made from multi-layer plastics (sometimes...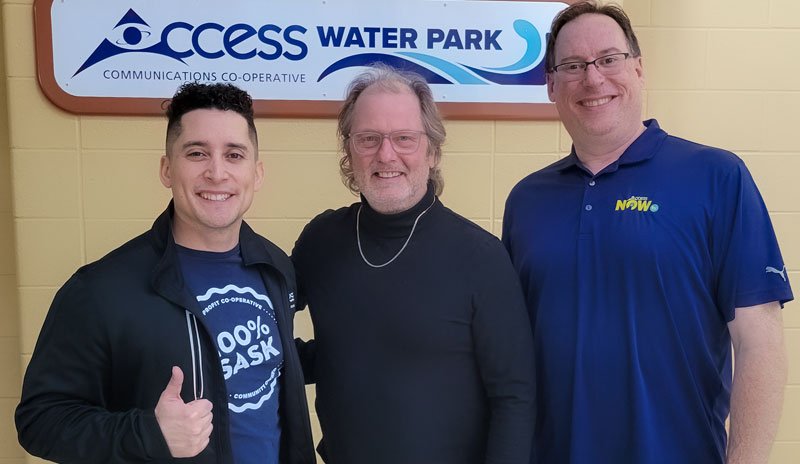 Posted on Friday, March 03, 2023 01:15 PM
FOR IMMEDIATE RELEASE:March 3, 2023
Yorkton, SK – The City of Yorkton and Access Communications Co-operative are excited to announce today the renewal of their partnership agreement for the naming rights to the Access Communications Water Park in the Gallagher Centre.
As part of the agreement, the Gallagher Centre will continue to feature free public Wi-Fi internet service throughout the complex, allowing guests to easily connect and interact online.
"The Gallagher Centre plays a big role in...

Posted on Wednesday, February 15, 2023 11:16 AM
The City of Yorkton will have a number of adjusted hours of operation on Family Day, Monday, February 20, 2023.
City Hall
Closed on Monday, February 20 and will reopen Tuesday, February 21, at 8 a.m.
Public Works
Closed on Monday, February 20 and will reopen Tuesday, February 21, at 8 a.m.
Report a Concern online or for immediate emergencies dial 306-786-1760.
Garbage and Recycling Collections
No changes to the garbage and recycling schedules
City Landfill
Closed on Monday, February 20 and will reopen...