Posted on Monday, August 30, 2021 08:39 AM
Effective September 1, 2021, the Community Development, Parks and Recreation Department (CDPR) will be known as Recreation and Community Services.
Darcy McLeod, Director of Recreation and Community Services said that "The timing of a name change makes sense now as we refocus on our core services. Community Service is often defined as work done by a person or group of people that benefits others. Therefore, this name better communicates the types of services we provide for, and with, our community....

Posted on Friday, August 27, 2021 08:27 AM
The Canadian National (CN) railway track at the intersection of Laurier Avenue and Independent Street will be closed to traffic beginning at 8:30 a.m. on Tuesday, August 31, 2021 for approximately 12 hours. CN Rail will be working on upgrades and repairs to the track during that time.
Detour Map
Click on the map to zoom in.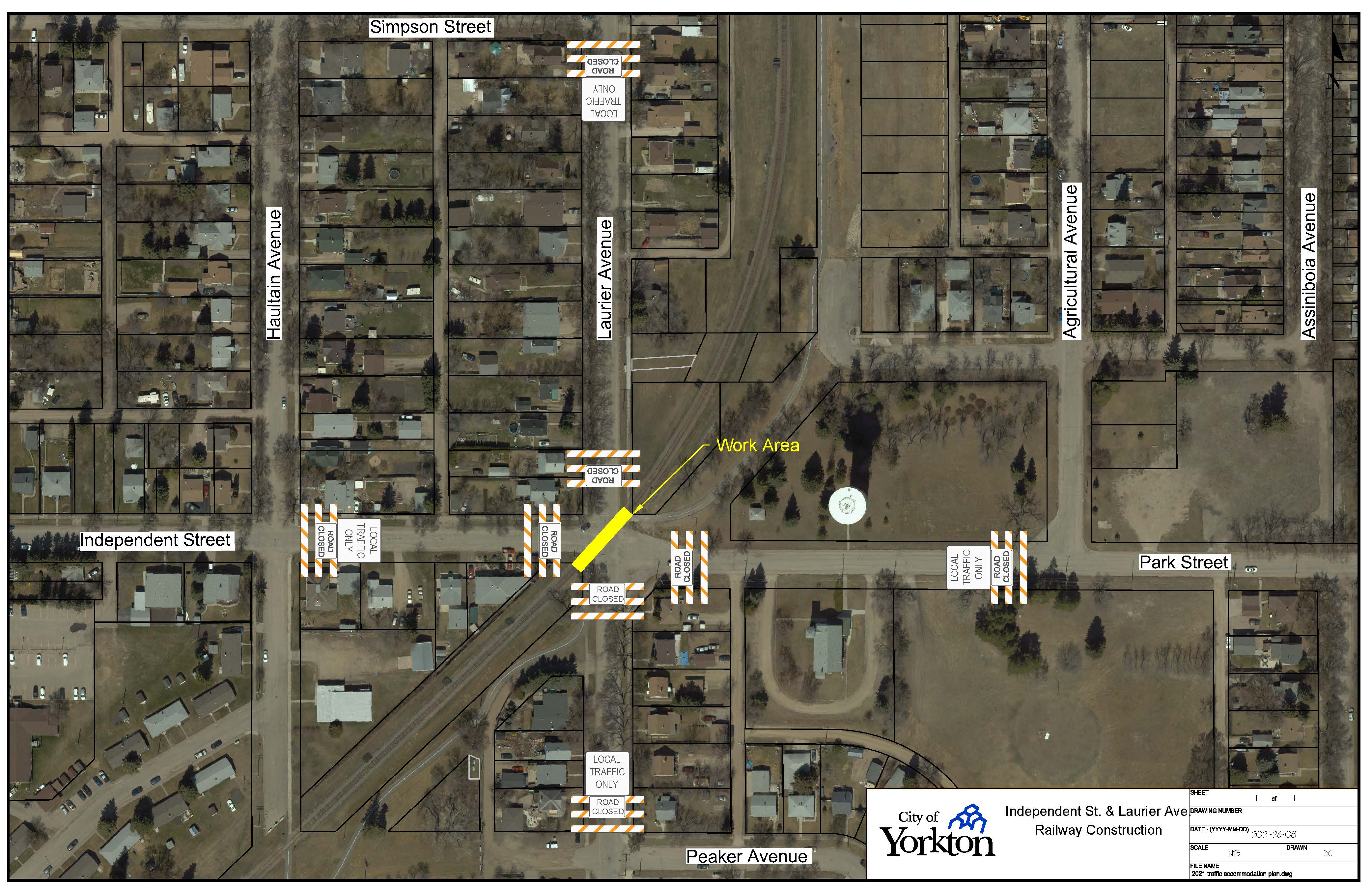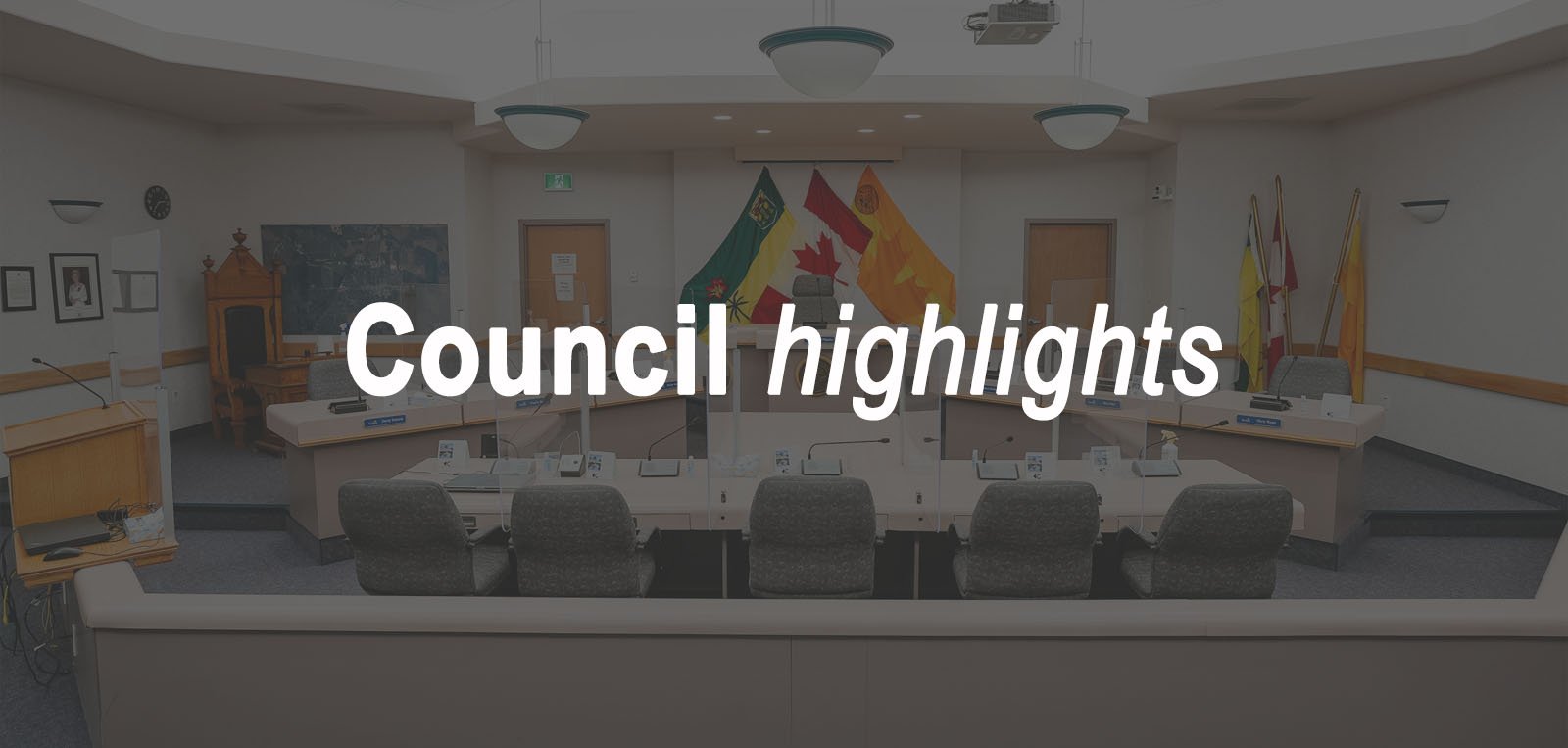 Posted on Monday, August 16, 2021 09:58 AM
Council highlights provide a snapshot of the progress made on City Programs, initiatives and on Council decision-making.
August 9, 2021 highlights
CORE Real Estate requested an exemption to the Noise Bylaw No. 21/99 for a Movie in Heritage Heights Park on August 18, 2021 from 8 – 9:30 p.m.. Yorkton Pride also had the same request for their event Drag Me Across Saskatchewan Charity Event on August 14, 2021 at the Kinsmen Arena Parking lot.
Council granted both requests for exemptions to the Noise...

Posted on Tuesday, August 10, 2021 11:55 AM
Discretionary Use Application for Expansion of Existing Auto & Minor Recreation Sales & Rentals Use in C-1 City Centre Commercial Zoning District - 86 Seventh Avenue South
Legal Description: Blk/Par J, Plan CG1523, Ext 3 & Blk/Par A Plan 102141986
Details: The applicant is an existing Auto & Minor Recreation Sales & Rentals use at the proposed location in the C-1 City Centre Commercial zoning district. The applicant proposes to expand the business by utilizing a 2000 ft2 existing...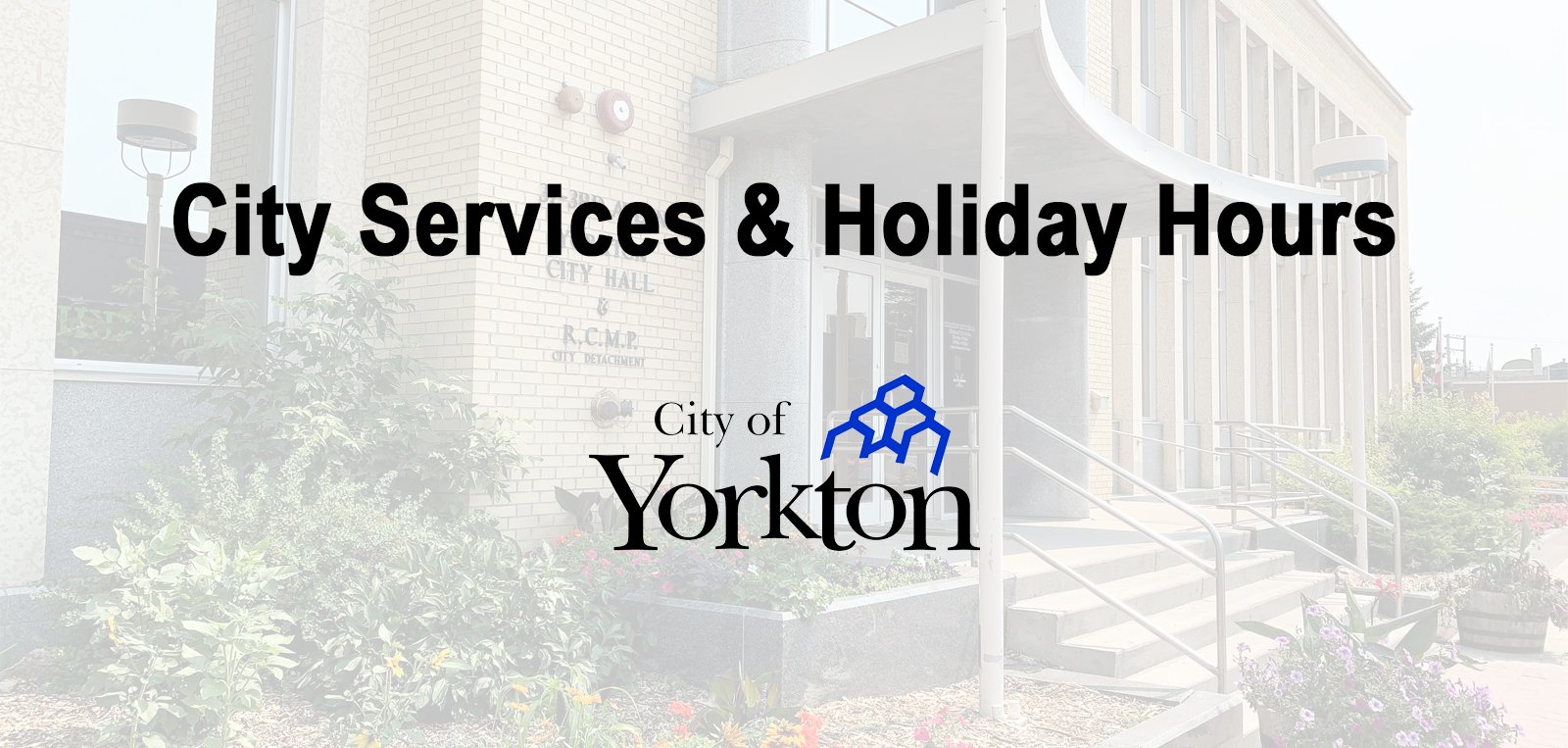 Posted on Thursday, July 29, 2021 03:15 PM
City facilities will be closed on Monday, August 2. We will resume regular hours on Tuesday, August 3.
Gallagher Centre
Waterpark public swimming: 1 p.m. - 2:30 p.m. and 3 p.m. - 4:30 p.m.
Flexi-hall: 12:45 p.m. - 5 p.m.
Waste Collections
Residential garbage pickup - no changes
Recycling - no changes
For collection schedules and reminders, sign up for our Recycle Coach App!
Landfill
The landfill will be closed on Monday, August 2.